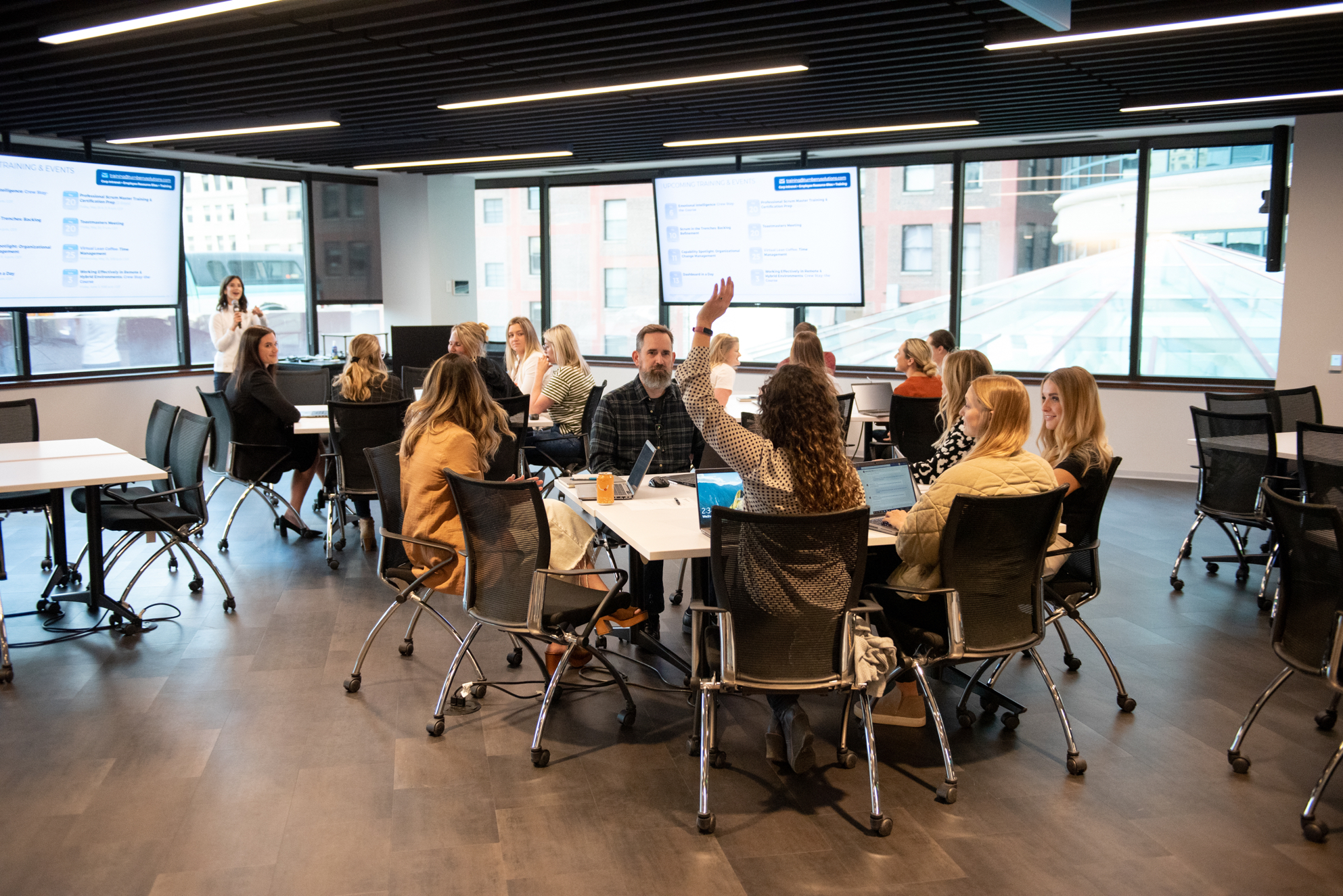 Training at Turnberry
We offer best-in-class training and development opportunities to equip and inspire staff to reach their professional goals.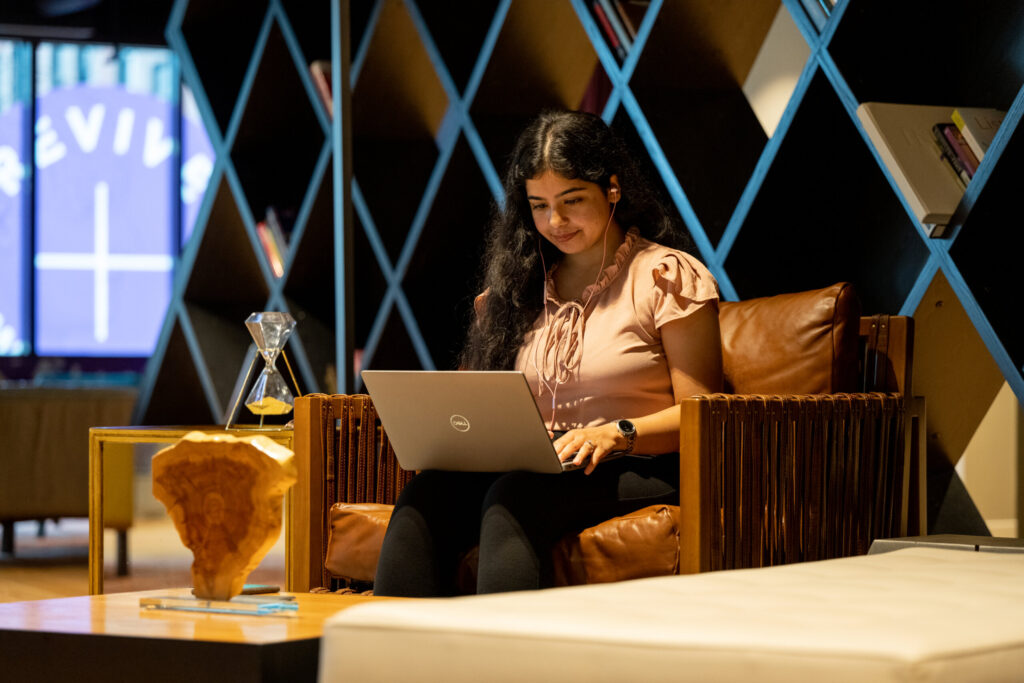 Training, your way
Turnberry's training opportunities allow employees to explore, create, solve, study, and connect in whatever ways work best for them. We offer individual, mentorship, and group learning options both in person and virtually so all employees can be engaged and supported throughout their learning journeys.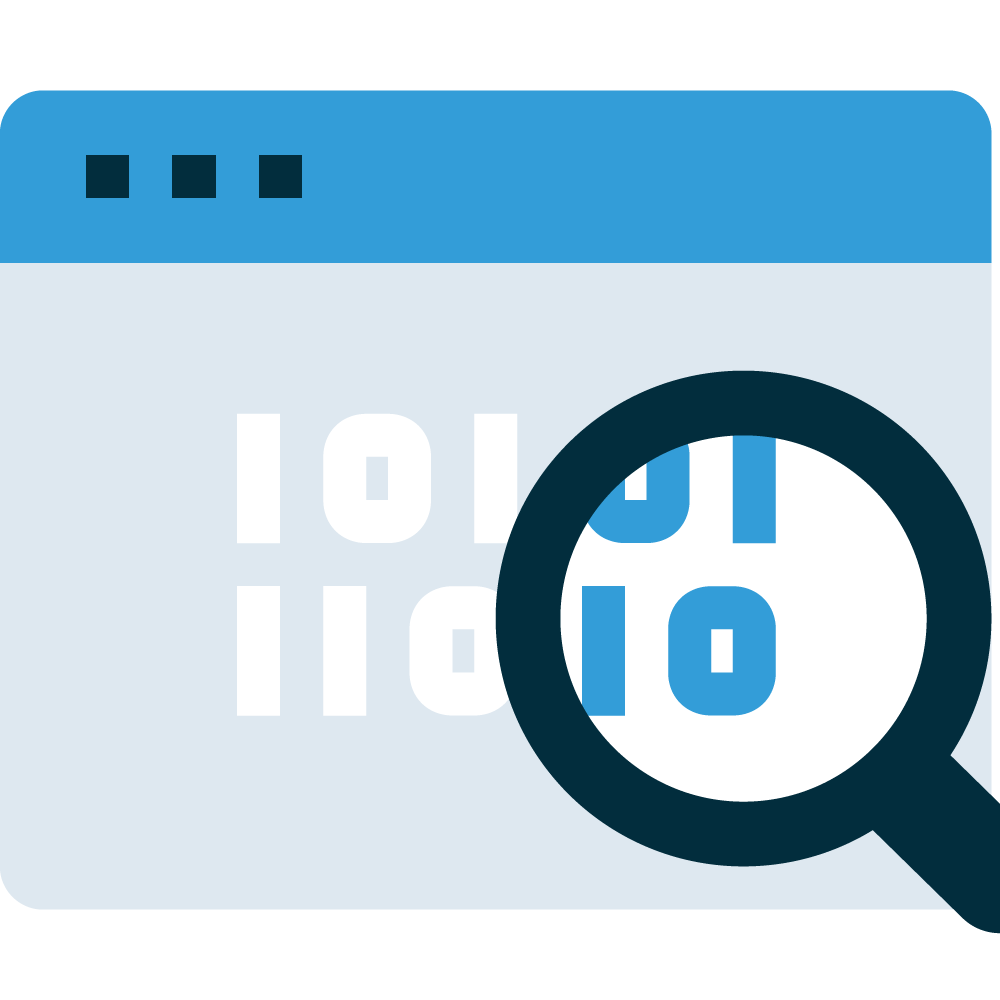 EXPLORE
Preferences vary when it comes to learning styles, modes of instruction, and availability. We use a variety of training methods, and we encourage employees to explore Turnberry's large library of options in a centralized intranet.
Examples: facilitated live events, self-paced programs online, intensive full-time academies, lunch and learns, individual application projects, long-term programs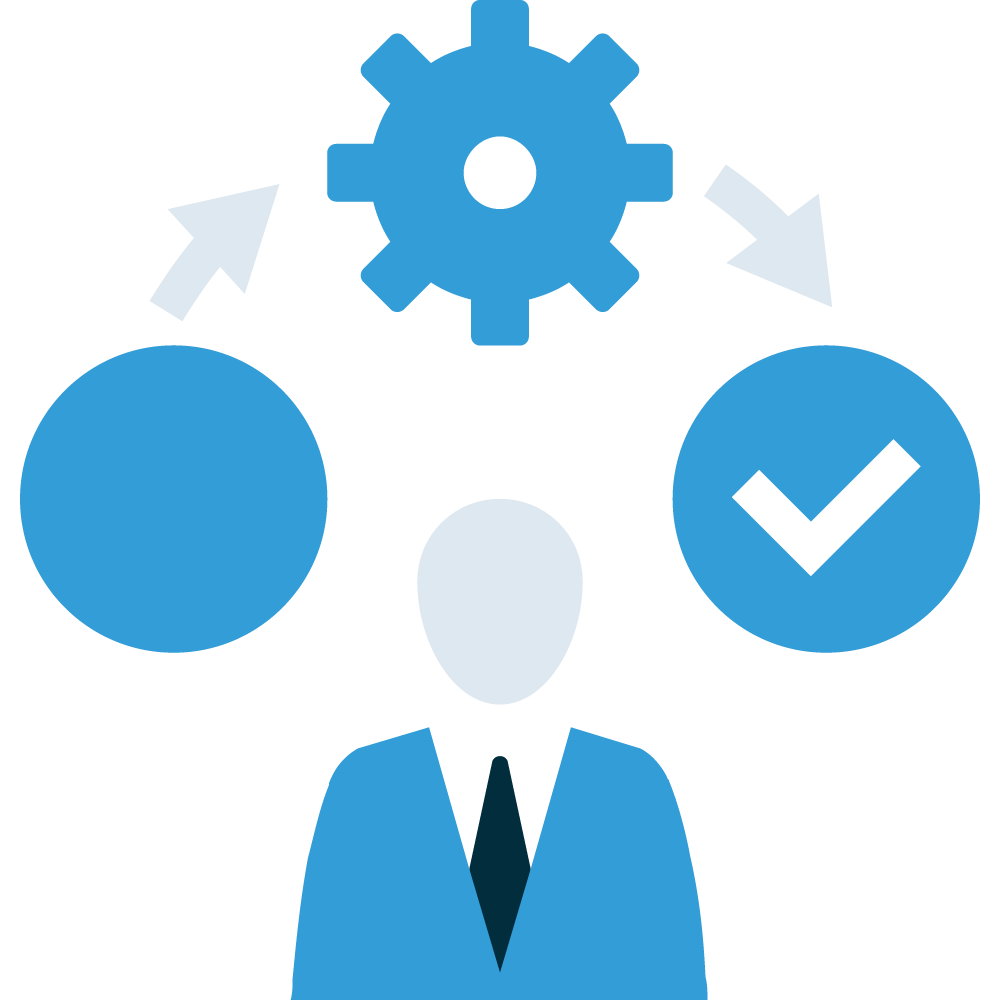 SOLVE
Learning through experience has proven to be the most effective technique for retention. We work with learners to apply techniques in difficult scenarios, help them solve for the best answers, and lean on that experience to guide them forward.
Examples: dashboards from real data, RPA solutions for corporate systems, feedback and coaching role-play for leaders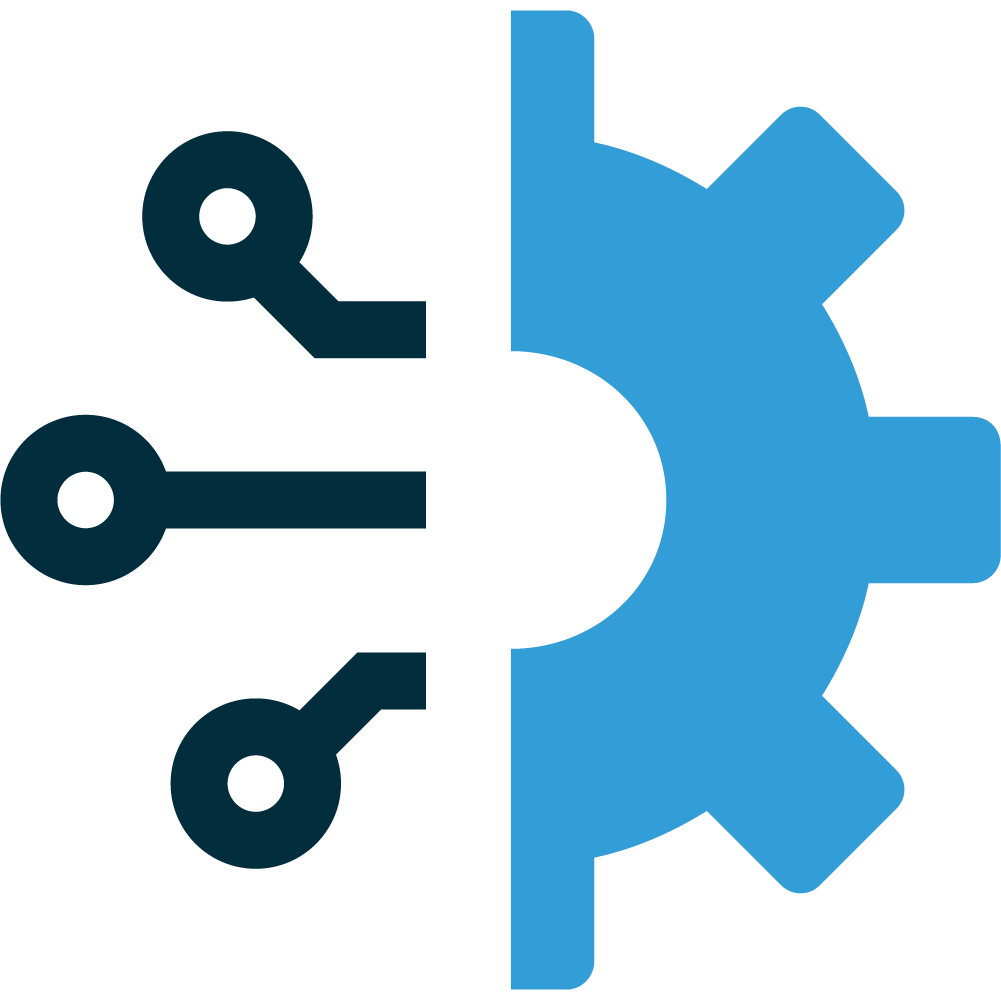 CREATE
Our training programs are enhanced with opportunities to apply concepts to real-world projects to get the feel for what a project will be like – in a safe space for learning and feedback.
Examples: Crew & Salesforce Academy mock projects, dashboarding in Data Academy, Scrum in the Trenches discussions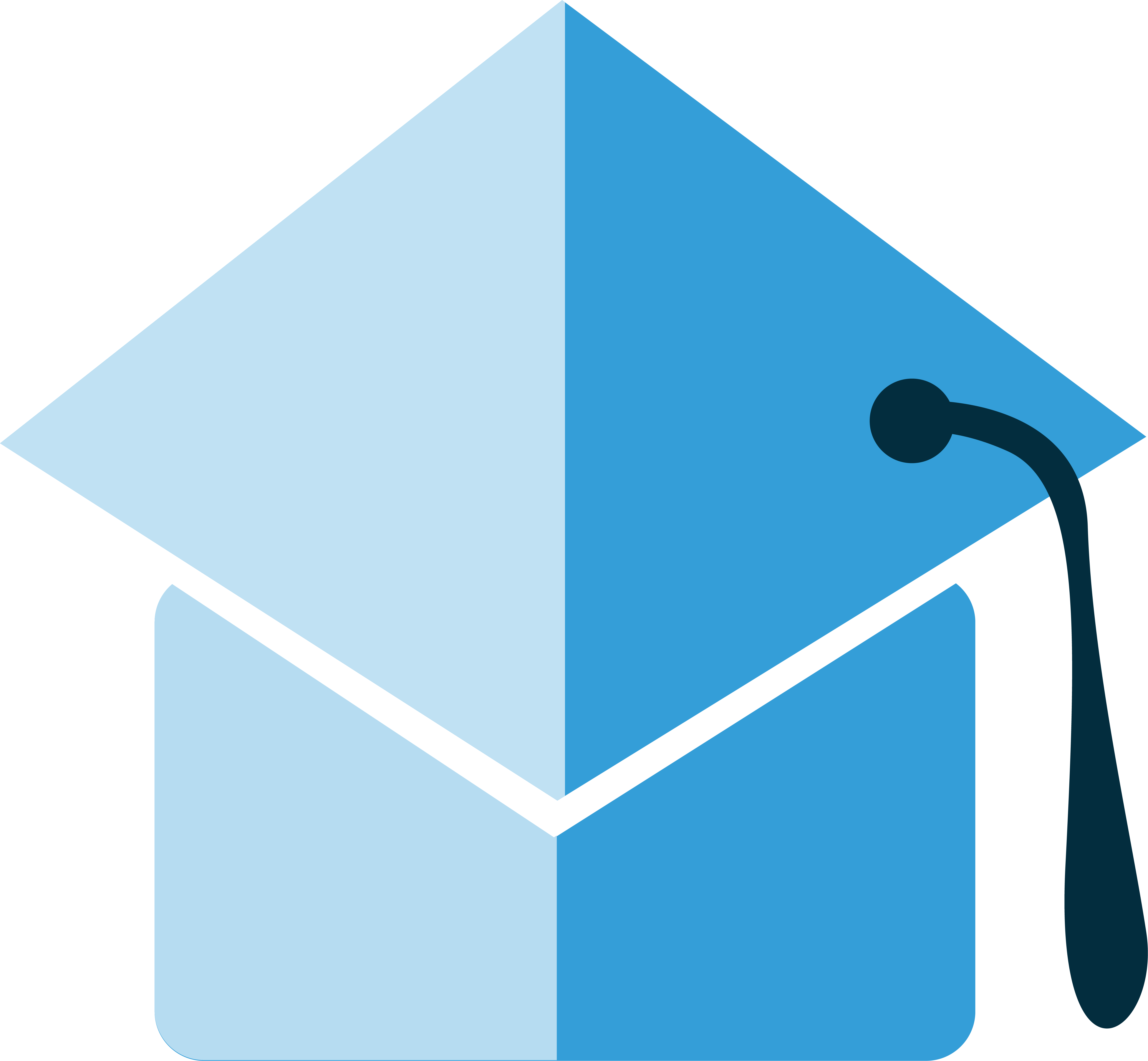 STUDY
We sponsor industry-recognized certifications for consultants and staff to build proficiency and career opportunities. Access to live and online prep courses are offered regularly to ensure a passing exam.
Examples: Scrum, PMI, IIBA, Lean Six Sigma, Leadership, DE&I, Data technology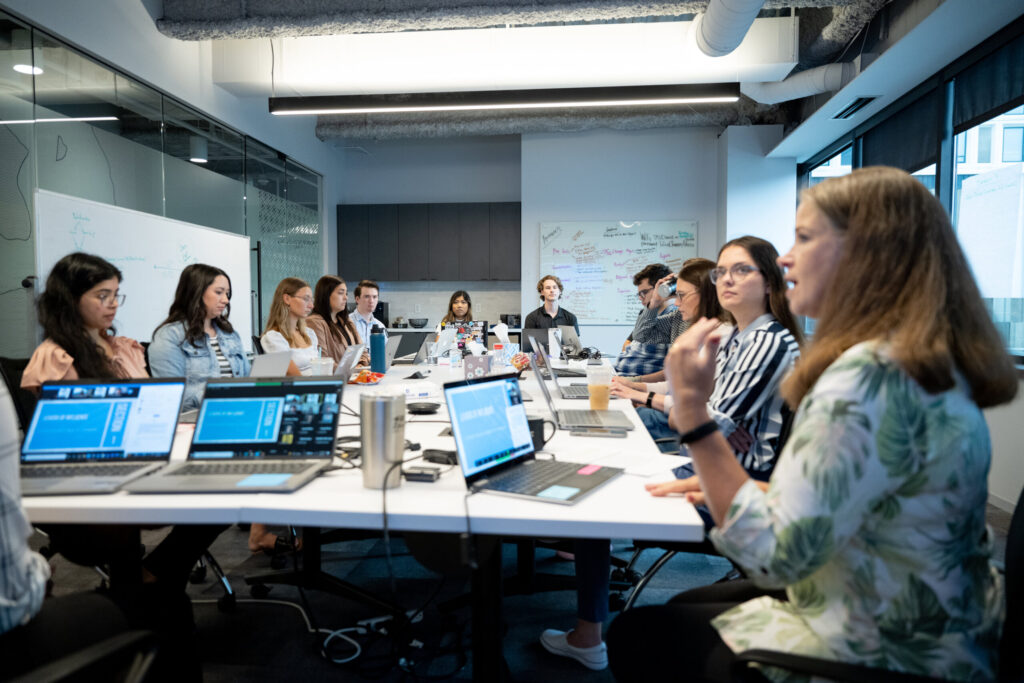 Training at Turnberry
A year in review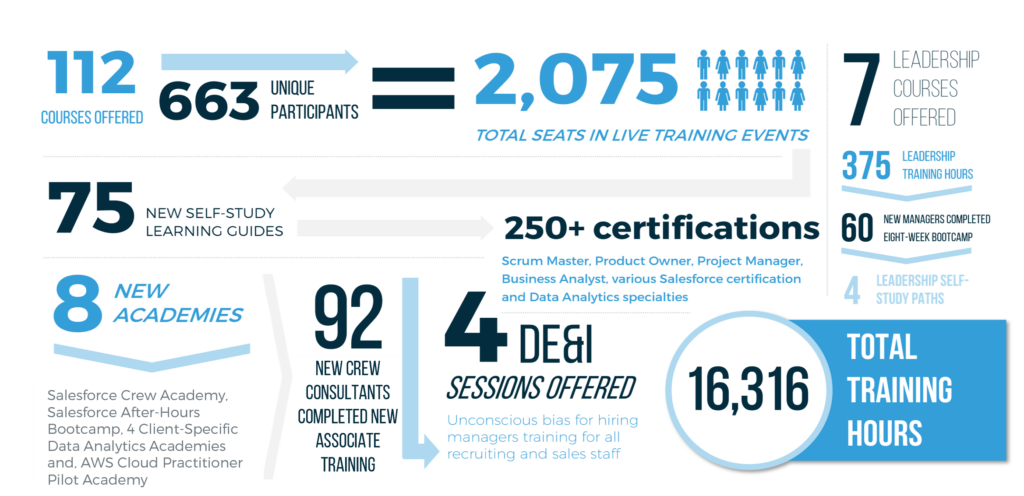 Keep learning about the Turnberry and Crew experience