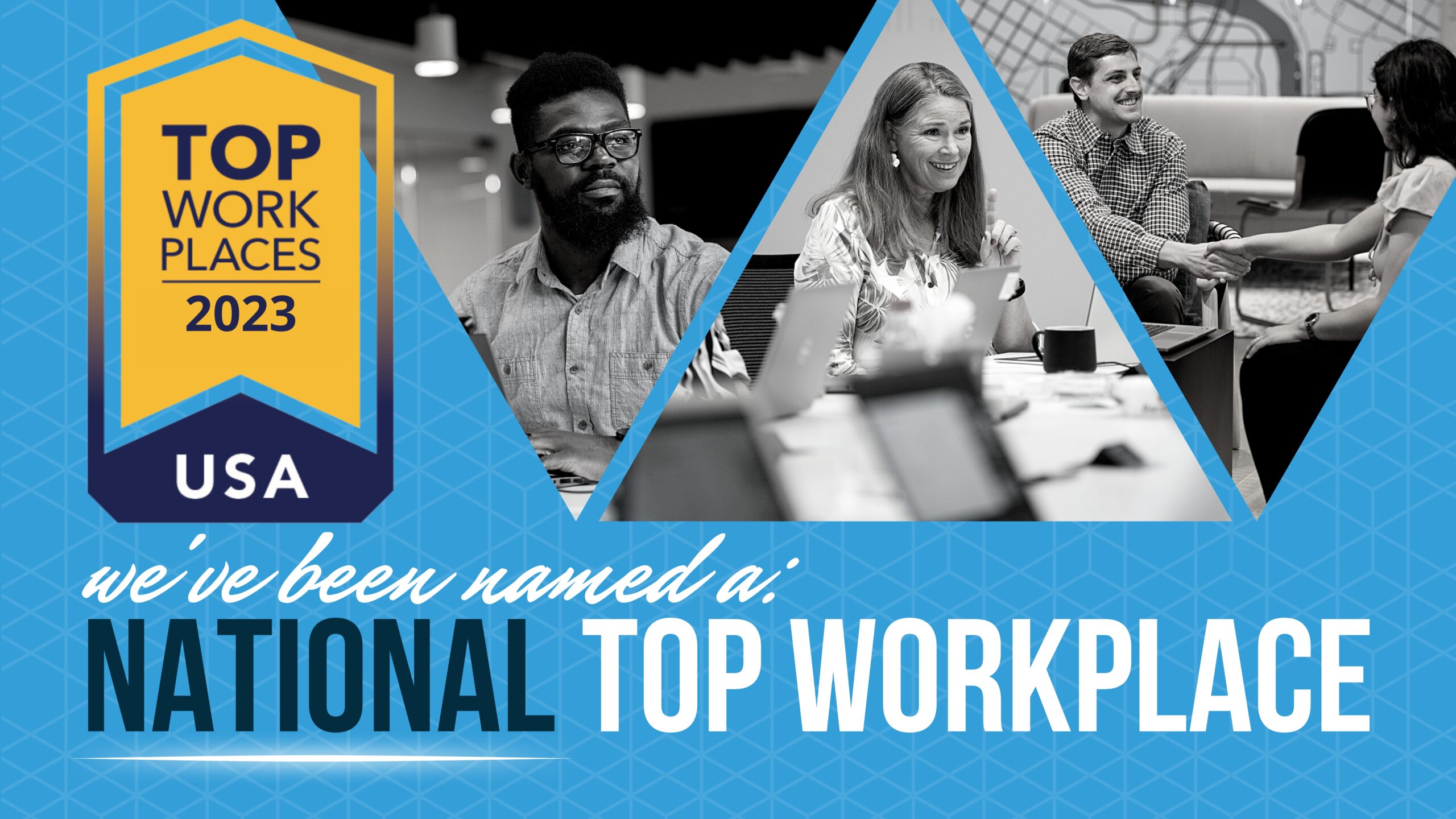 MINNEAPOLIS & PHILADELPHIA – February 9, 2023 – Turnberry Solutions has announced it has earned the 2023 Top Workplaces USA award, issued by Energage. The Top Workplaces program has a 15-year history of surveying more than 20 million employees and recognizing the top organizations across 60 markets for Top Workplaces awards.
Over 42,000 organizations were invited to participate in the Top Workplaces USA survey, and winners of the Top Workplaces USA list were chosen based solely on employee feedback gathered through an employee engagement survey. Results are calculated by comparing the survey's research-based statements, including 15 "culture drivers" that are proven to predict high performance against industry benchmarks.
"This award is a testament to the commitment Turnberry has made to strengthening our workplace culture through investments in corporate social responsibility initiatives, our diversity, equity, and inclusion efforts, and training and mentorship opportunities," said Turnberry Solutions CEO Jim Kelly. "Thanks to an incredible team, we continue to be recognized as a top place to work as we deliver exemplary results for our clients, leading with selflessness, positivity, adaptability, extreme ownership, and inclusion."
Turnberry was also recognized in the Star Tribune's list of the 200 Top Workplaces in Minneapolis and as a Top Workplace of St. Louis in the St. Louis Post-Dispatch, and earned several Top Workplace Culture Excellence Awards: Innovation, Leadership, Purpose & Values, Work-Life Flexibility, Professional Development, Employee Appreciation, and Employee Well-being.
"Earning a Top Workplaces award is a badge of honor for companies, especially because it comes authentically from their employees," said Eric Rubino, Energage CEO. "That's something to be proud of. In today's market, leaders must ensure they're allowing employees to have a voice and be heard. That's paramount. Top Workplaces do this, and it pays dividends."
Turnberry Solutions delivers sustainable, expert business and IT solutions that empower clients to solve their most mission-critical problems for the long term. A unique blend of senior thought leadership with capable junior talent, together with an unmatched commitment to people- and values-centered work, sets Turnberry apart on both local and global stages. With the capability depth and delivery expertise of a large firm, and the agility and precision of a boutique firm, Turnberry can meet clients wherever they are – and partner with them to craft custom solutions unique to their needs.
Turnberry does business in all 50 states, with dual headquarters in Philadelphia and Minneapolis, as well as significant presence in Atlanta, Charlotte, Dallas, Denver, Des Moines, Hartford, Kansas City, San Francisco, St. Louis, and Tampa.
Learn more about Turnberry at turnberrysolutions.com. For more information, please contact Turnberry Public Relations at PR@turnberrysolutions.com.
Continue reading