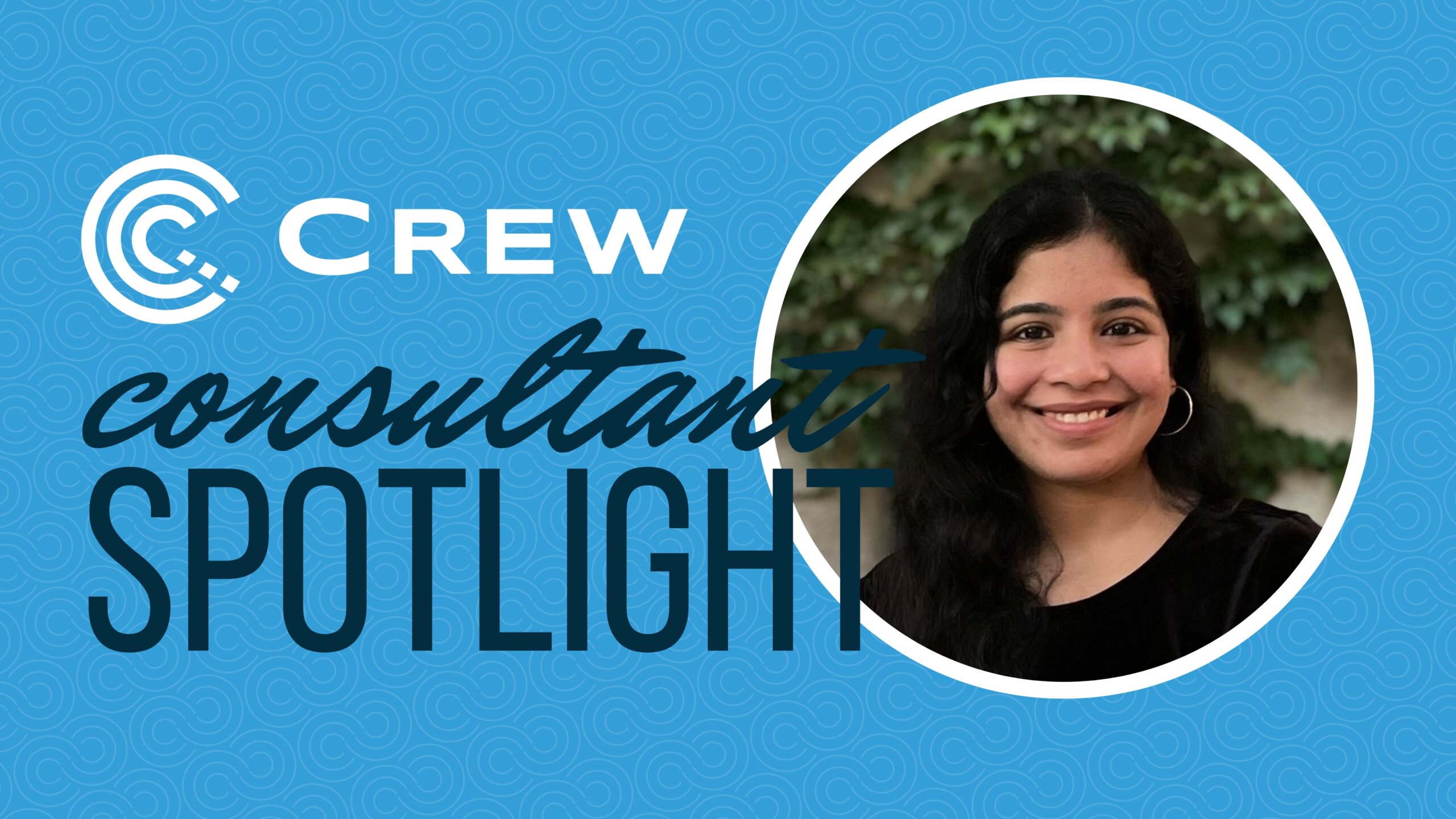 Business Analysis Senior Associate
I completed my bachelor's degree in mechanical engineering from the University of Pune, India, and went on to pursue a master's degree in industrial engineering from the University of Wisconsin. I have been with Crew for just over two years, and am currently consulting as an analyst on the E2E Product Data Concierge Team at Kenvue (formerly Johnson & Johnson Consumer Health). I work on fulfilling data and custom report requests from a variety of functions that comprise both technical and non-technical stakeholders. Our team has helped bring significant value across the organization by acting as a one-stop shop for all data needs!

I really like consulting because it allows me to work with people from various backgrounds – from a professional as well as a cultural standpoint. I learn something new every day! As a Crew consultant, I have been able to gain experience and knowledge across different industries, such as financial services and consumer packaged goods (CPG).

My favorite Crew training has to be Dashboard in a Day – it really helped me appreciate the full power and potential of BI tools. In addition to the day-to-day work and learning, I have a lot of great memories as a Crew consultant. My favorites, so far, are in-office Crew First Fridays and last year's ERG Summer Social event in Minneapolis.

Continue reading