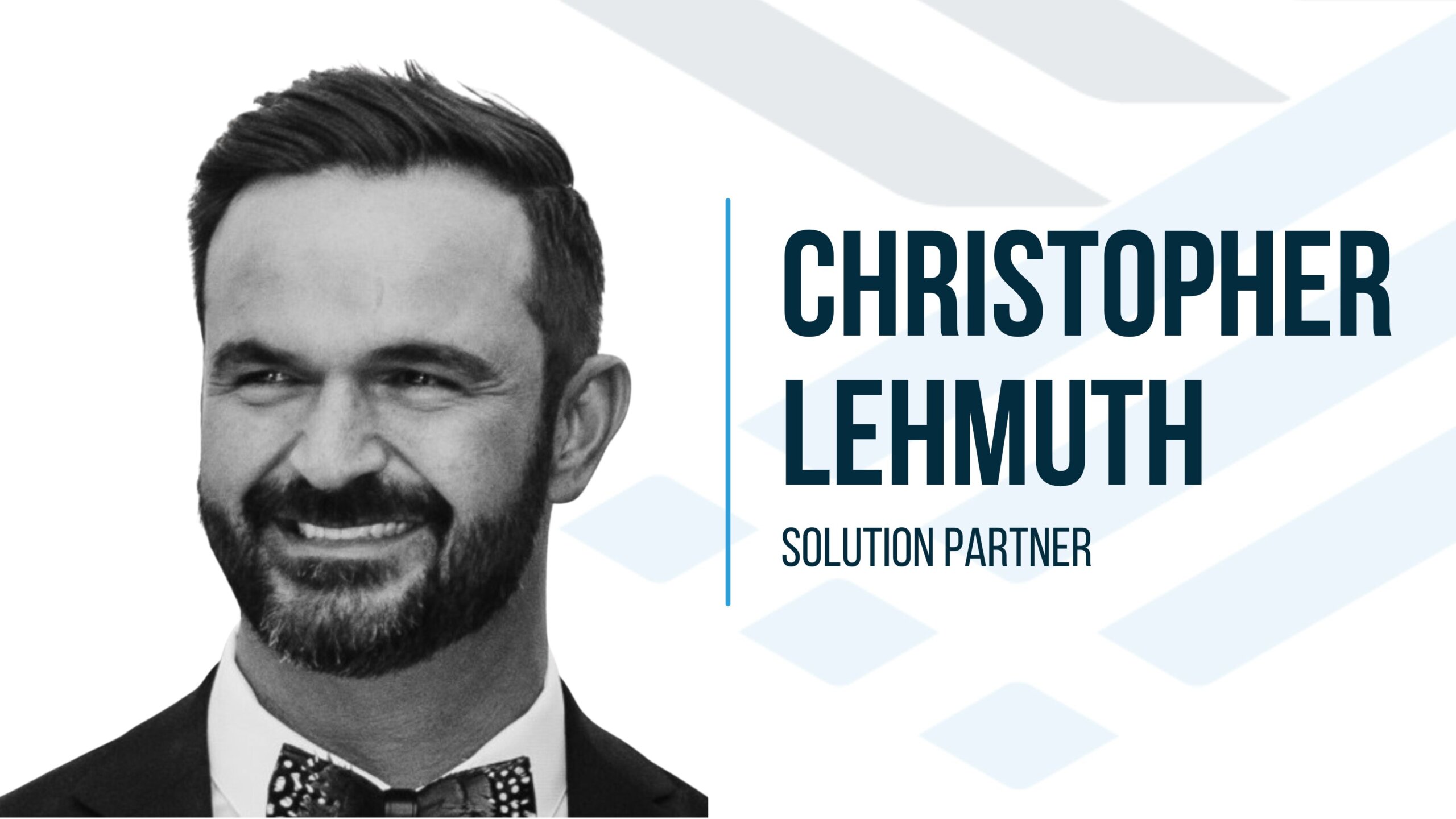 NEW HIRE
Education: University of Missouri – St. Louis (bachelor's degree), Washington University in St. Louis (master's degree)
Christopher Lehmuth joined Turnberry Solutions as solution partner for its Data, Artificial Intelligence, and Insights practice. In this role, he leads strategic vision for the practice and oversees all Turnberry's data and AI consultants. Focusing on ensuring clients' data solutions are actionable, valuable, and scalable, Christopher draws on over 23 years of industry experience in creating value from data across various industries, including financial services, telecommunications, biotechnology, and healthcare technology.
In addition to his role at Turnberry, Christopher is an adjunct professor at Washington University's McKelvey School of Engineering, where he teaches Machine Learning, AI, and Advanced Analytic Strategy. He's also an active board member of Washington University's Center for Analytics and Business Insights and the University of Missouri's industry advisory board.
Turnberry Solutions is a global provider of business, digital, and talent transformation solutions.
Source: St. Louis Business Journal
Continue reading