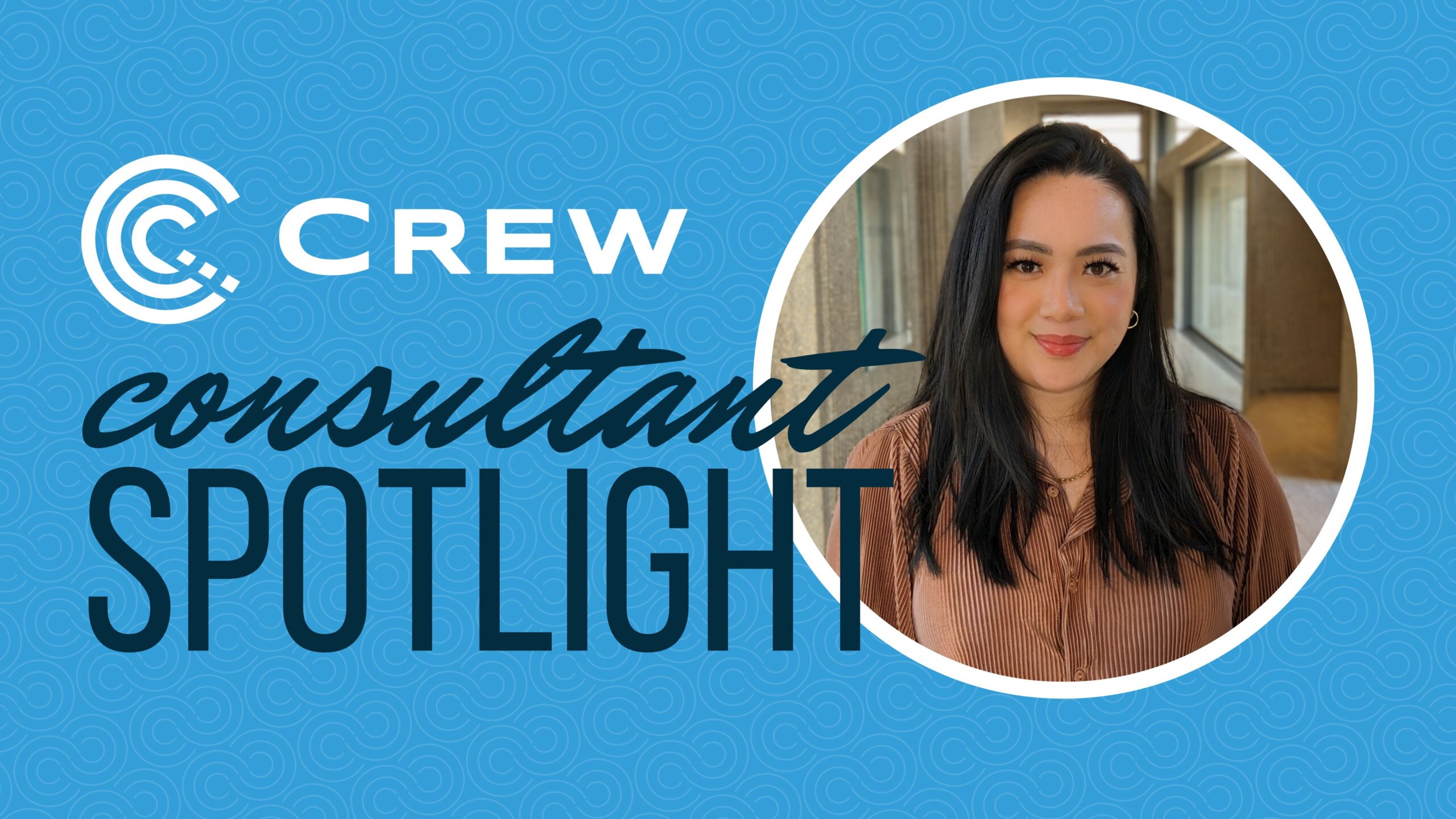 Project Management Senior Associate
I completed my studies in anthropology at the University of Iowa, accompanied by minors in human relations and gender, women's, and sexuality studies. I have been a Crew consultant for a little over a year, and I am currently working with SS&C on its pharmacy benefits management platform. The program consists of three joint partners and over 300 members. Some of my day-to-day tasks include coordinating with the internal team members to provide weekly status reports to communicate to the program and executive leadership, helping with onboarding and offboarding access, and procurement tracking to ensure we are within budget and SOWs are approved in a timely manner.
Working as a consultant requires ongoing learning and development, which is essential to gaining experience and marketability. The best part about consulting is having access to training, professional development, and an extensive network of peers and leaders to learn from and connect with. My favorite part of the workday is any opportunity I get to meet with someone one on one. I find that it allows for more in-depth discussion compared to a larger meeting. It also gives me a chance to build stronger relationships with my colleagues or clients, which I believe is key to creating a positive and productive work environment.
One of my favorite Crew memories is about my manager. After my Crew orientation, my manager at the time was in the process of converting to a client. This temporarily left me without an official manager to report to. I met Heather Fortlander during a training session, and I realized we shared similar goals and I wanted to stay connected with her. When I discovered Heather was a managing consultant, I asked if she had the capacity to have a new consultant join her team. Within two hours, Heather became my manager! It's my favorite story to tell whenever anyone asks who my manager is.
At Turnberry, I am an active member of Toastmasters and The Women's Collaborative (TWC). Outside of work, I am a scary movie buff! I also enjoy cooking, trying new food, and playing board games.
Continue reading