Many of our clients have ambitious goals to make their workforces more diverse. Crew is here to help.
Client challenge
Our client, a global manufacturing conglomerate, was struggling to find and retain a diverse workforce. The client was concerned about its ability to recruit the best talent, as well as to cultivate new leaders internally and plan for the future of the company.
Turnberry had already made substantial impacts to this client's existing workforce over the course of a decade-long relationship – including over 200 Crew consultants engaged throughout our partnership. This successful foundation, coupled with Turnberry's established approach to recruiting and retaining top talent, made us a natural partner for this client as it sought to improve its talent landscape. Knowing they could rely on us to provide the right, high-quality consultants for their specific needs, client leaders leaned on Crew and our preexisting recruiting model and infrastructure to help build a team of high-performing individuals of diverse identities and backgrounds.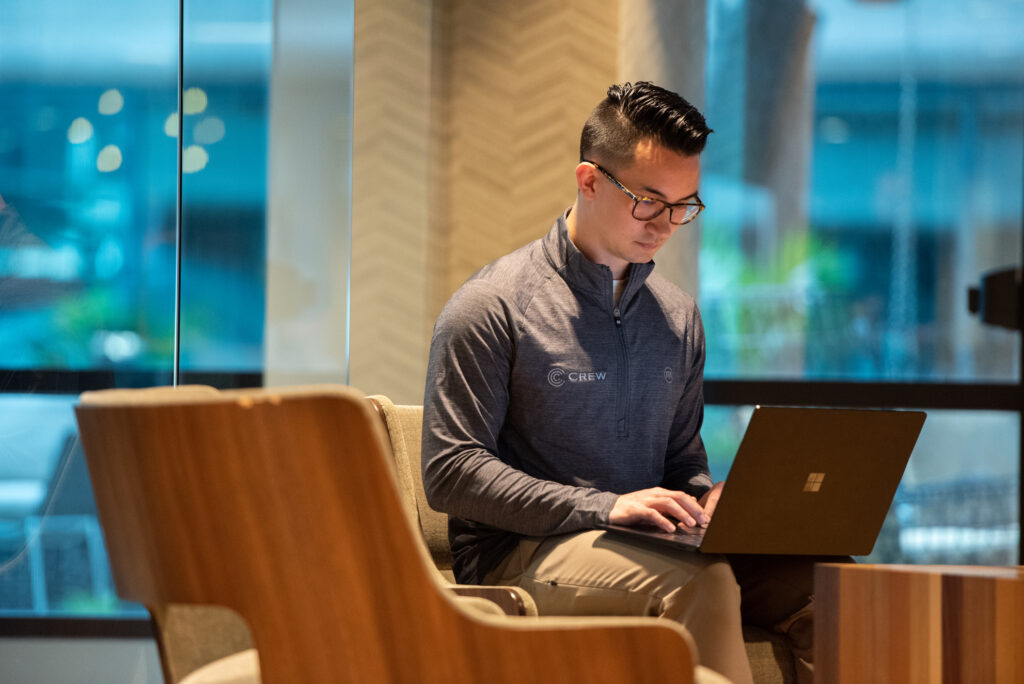 Our solution
Since its inception, Crew has intentionally recruited at racially diverse colleges, both locally and nationally, ensuring our candidate pool is large and deep enough to truly bring forth top talent. Nationally, we have a strong recruiting presence at HBCUs and widely diverse schools, and women consistently make up approximately 60% of all Crew hires. Leveraging this groundwork, our team partnered with the client's hiring managers and human resources department to dig deeper into their corporate diversity, equity, and inclusion efforts, learn where they were falling short, and devise a strategy leveraging Crew to identify and retain top, diverse talent.
Results
With the infusion of diverse, high-performing junior talent, we are helping our client reach its goals of being a more diverse and equitable workplace. Our client regularly leverages our right-to-hire model, which allows clients to convert consultants to full-time employees if there is a mutual fit. By retaining this top talent, the client has successfully increased the percentage of BIPOC and women consultants on its teams to help achieve company goals – which is also aiding the client's overall workforce development and succession planning initiatives.